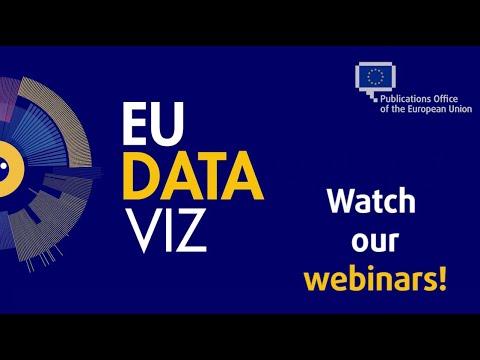 This course offers a deeper understanding of data visualisation, its potential benefit and the necessary techniques to visualise open data.
Learning objectives:
Understand the most innovative techniques and technologies in the field of data visualisation
Learn about examples and best practices on presenting data in an attractive, efficient and ethical way
Understand how to apply the methods data visualisation techniques for various purposes
Webinar
In the new data-driven era, data visualisation is emerging as a critical asset and an essential tool that allows people to grasp vast amounts of data at the glimpse of an eye. As such, it has transformed the way data is accessed, presented and used.
The European Commission's Publication Office organised in 2019 a training package on data visualisation and a series of talks webinars with speakers to discuss various aspects of data visualisation: the EU DataViz webinars.
To learn more:
Find corresponding slides and training material under the 'Additional Reading' section
Find all recordings of the (one-hour) EU DataViz webinars below under the 'Videos' section