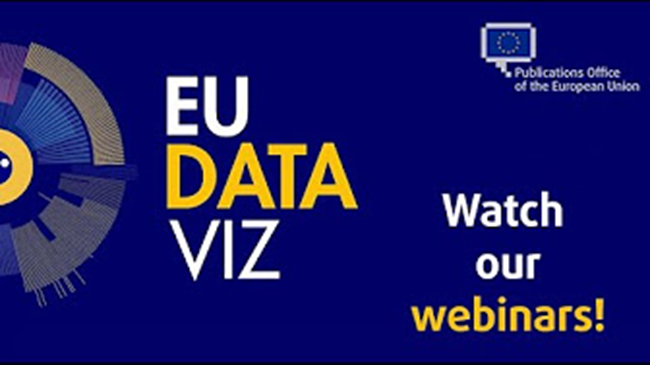 Half of the human brain is dedicated to processing things visually. Visualising information helps people to make sense of concepts and relationships and disentangle the complex world they live in.
As a result, effective visualisations can contribute to a significantly better understanding of data as well as policies. They can achieve a considerably higher impact on policy-makers and citizens and contribute to considerably higher political support.
Description
The Publications Office recognises the potential of data visualisation and offers different services related to this competence, ranging from webinars outputs such as videos and readings, to specific training material.
Below you will find some examples of the tools provided by the Publications Office on data.europa.eu, including the EU DataViz webinars and related documents.
Under the 'Videos' section, you will find all recordings of the (one-hour) EU DataViz webinars.
In the 'Additional Reading' section, you will find corresponding slides and training material.