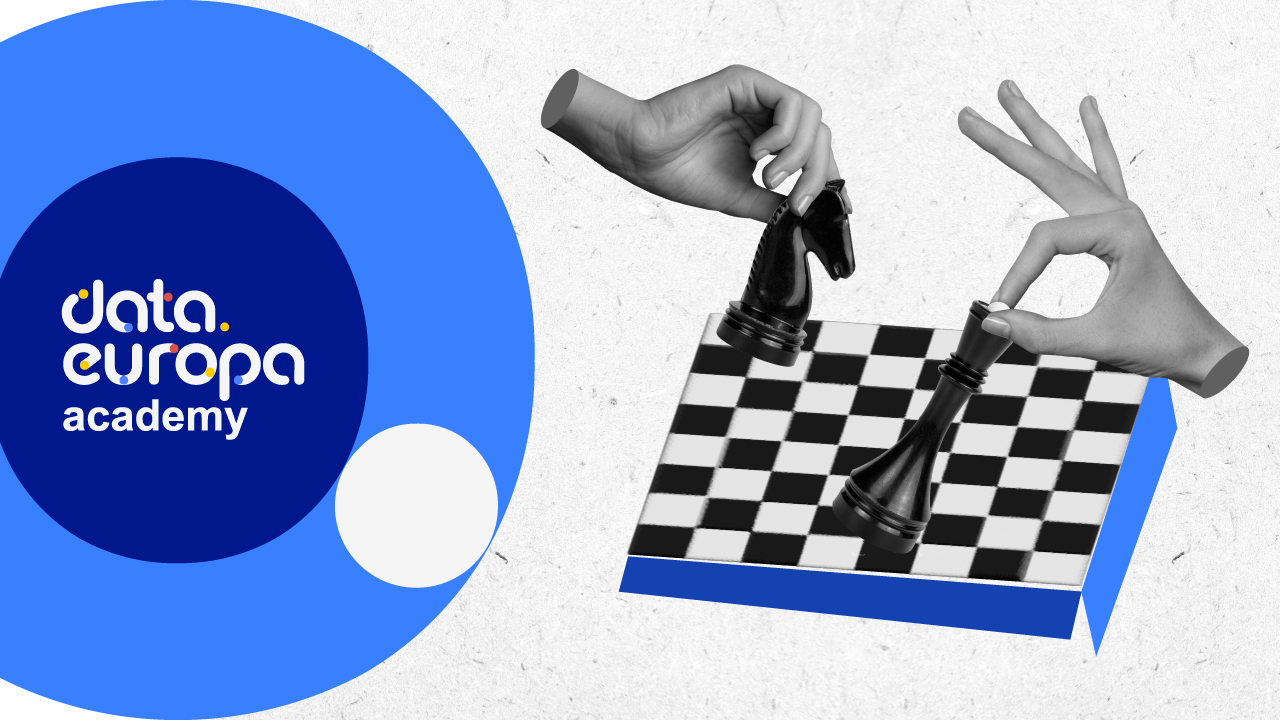 Content:

3 lessons

Format:

Theme:

Level:

Audience:

Civil servants

Data providers

Non-governmental organisations

Private sector
Description
A sustainable data cycle needs a set of principles and practices, as well as an effective data governance. With e-learnings, webinars, reading materials and tools, you'll get a better understanding of how governmental and legal considerations underpin and influence open data. We'll illustrate the role data.europa.eu can play in different data spaces and delve into why data governance can add value in the public and private sector. Join us and discover the role and impact of open data governance in Europe!
Lessons
Data.europa.eu plays a central role in the creation and sustainability of data spaces in Europe. Curious to know how? This lesson is all about assessing the role of data.europa.eu with regards to open data assets in different contexts. You'll come away with a solid understanding of the role data.europa.eu has or could be playing, and how its content and capabilities could help tackle demands in data spaces. Join us and find out what data.europa.eu can do for you!
Do you want to learn more about the value of open data in the public sector? This lesson is your key to learn all about the demand for open data and how it can be used to create value. Through webinars and reading materials, you'll understand how public administrations are measuring the demand of data reuse and delve into different examples to learn about public data resources value creation. You'll also learn how countries involve potential reusers and promote reuse within governments.
What are the Data Governance Act requirements for national single information points and the European single access point? How do you approach harvesting, technical harvesting requirements and use the supported and preferred interfaces? This lesson is your key to understanding the various requirements to setting up a national single information point. Through webinars and reading materials, you'll gain insights into the steps to take, the indicative roadmap, and where to find the European Single Access Point, integrated into data.europa.eu. By the end of this lesson, you'll have the knowledge