Atlas of European Values 2022
On Europe Day (9 May 2022), the first copy of the third edition of the Atlas of European Values, titled 'The Atlas of European Values: Change and Continuity in Turbulent Times', was presented in the House of the Dutch Provinces in Brussels, Belgium. This publication was presented by the report's authors and Tilburg University's rector magnificus Wim van de Donk to Robert de Groot, the representatives of the Netherlands to the European Union. 
A key feature of the European Value Atlas is the interactive map, charts and graphs. These visuals use data to illustrate topics such as migration, democracy, sustainability, welfare, identity and solidarity in an attractive way. This includes tracking different perspectives and values of EU citizens across the Member States, and how these views and standards have shifted over time. Moreover, in the interactive map, citizens' values can be filtered e.g. through variables such as gender, education, age, or income (see below).
Image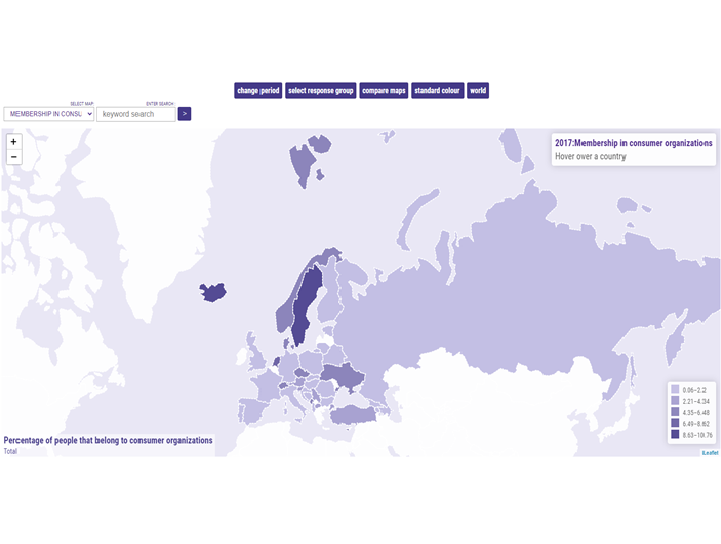 Atlas of European Values interactive map
By using data to create interactive visuals in the report, readers can better understand how Europe and European values have shifted over the years. For more information and to explore the interactive map, read the full report. The report is published under an open license at Open Press Tilburg University.
For more news and events, follow us on Twitter, Facebook and LinkedIn, or subscribe to our newsletter.