#EUDatathon: pre-selected teams announced!
'The European Green Deal', 'Transparency in public procurement', 'EU public procurement opportunities for young people' and 'A Europe fit for the digital age', these are four challenges put forward for this year´s edition of EU Datathon. The call for submission of proposals for apps built on EU open data and contributing to these challenges has resulted in 156 ideas from 121 teams, coming from 38 countries.
The Publications Office of the EU is pleased to announce the 24 teams pre-selected for the next stage of the competition.
Image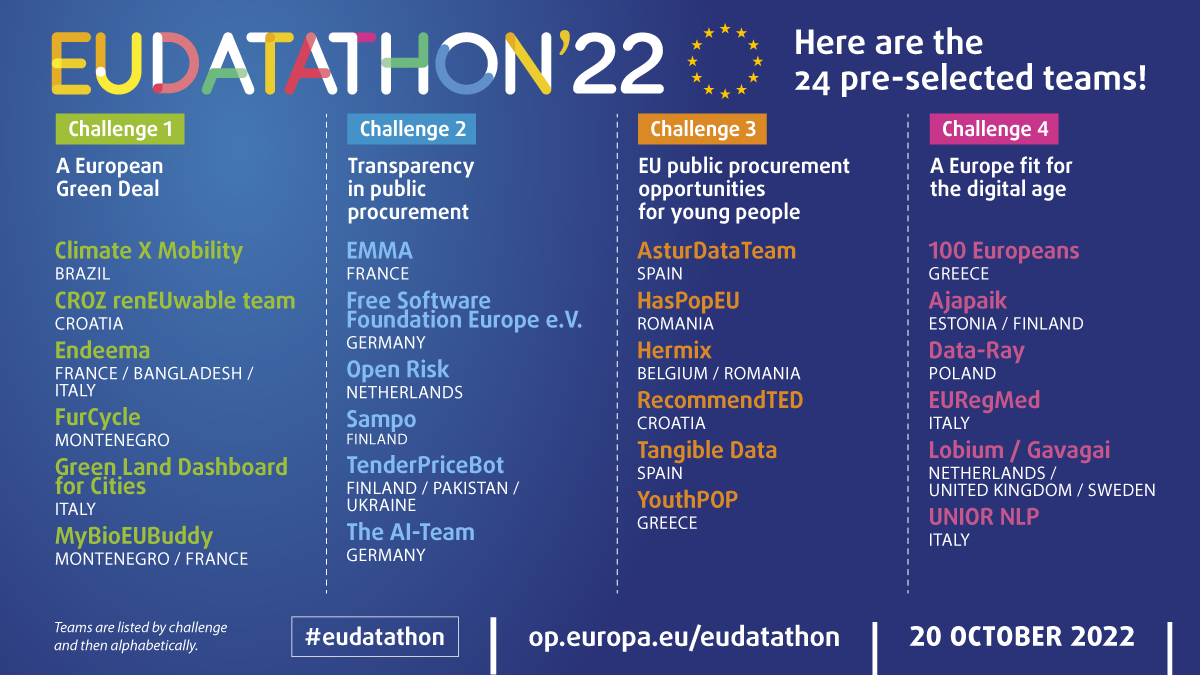 We would like to congratulate the pre-selected teams and thank everybody for their participation. The pre-selected teams will now have time until 26 June to elaborate on their original ideas. The competition jury will then select 12 finalist teams who will work to develop fully functioning applications to be presented in the competition finals on 20 October 2022. We wish the teams good luck!
To find out more, visit the EU Datathon website. For the latest updates, follow us on on Twitter, Facebook and LinkedIn with the hashtag #EUDatathon.