Portuguese Direcção-Geral do Ensino Superior launches data website
The Directorate General of Higher Education has launched a website that aggregates the national competition statistics regarding access and admission to public higher education. The new website is called 'National Access Competition: 2015 figures " and covers areas of access to higher education ranging from concepts, calendars and training offered by various statistical indicators grouped by topics such as "candidates and preferences", "placed and enrolled" and other indicators.
The data is made available in various forms, using visualisations like tables, graphs and maps. An example of a visualisation is shown below. The map shows the countries that Portugal received requests from to get access to higher education.
Image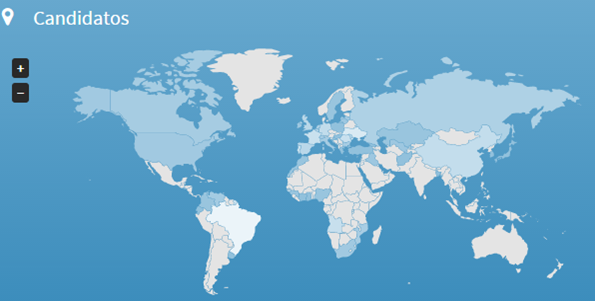 Read more (in Portuguese): http://www.dados.gov.pt/pt/noticias/dges-disponibiliza-estat%C3%ADsticas-de-acesso-ao-ensino-superior.aspx