Today: Release of the source code
The European Data Portal version 1 was released on 18 February. The entire infrastructure of the portal is based on open source code, adjusted or developed by the technical team to fit the needs of the portal. An overview of the portal components and their relation is shown below.
Image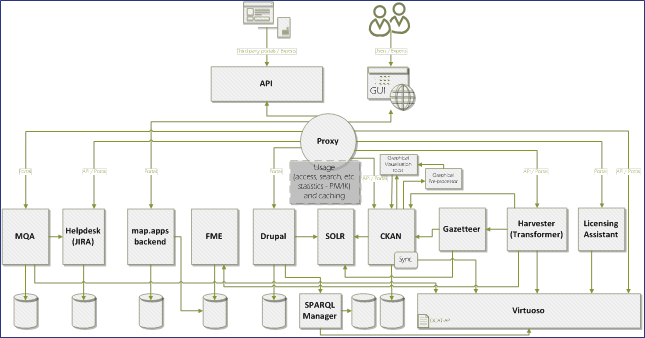 Do you want to build your own portal? Or only need a specific component, for example, the EDP harvester? Go to GITLAB and download the EDP open source code package yourself. It includes documentation to guide you through the different components.
Read more: http://www.europeandataportal.eu/en/highlights/check-out-source-code-portal