Barriers in working with Open Data
The impact of Open Data is undeniable. The digital economy revolves around Data, with (Open) Data being the new raw material. European countries are aware of Open Data and the promises it holds, and are positioning themselves to exploit this new raw material. Public administrations are opening up their data, Open Data portals are expanded with new features and more national and local governments are developing a policy framework underpinning the release of Open Data. A number of studies have underlined that this could result in substantial economic benefits, but there are still some challenges Open Data publishers and potential re-users of Open Data have to cope with. In this study, the European Data portal explores the barriers encountered by data publishers and re-users of Open Data.
Image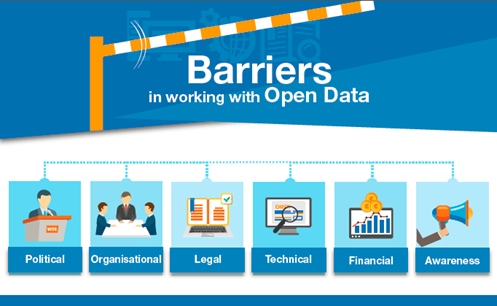 Following studies on the maturity of Open Data policies in European Member States, the sustainability of Open Data portals and the re-use of Open Data, the European Data Portal explores the barriers that hinder the Open Data community from reaping the full benefits of Open Data. To do so, a whole set of literature was analysed and interviews were conducted addressing data users as well as data providers. Research also focused on sentiment stemming from the Open Data community during a number of conferences and workshops.
Image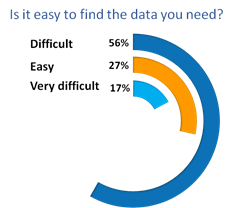 The barriers discovered during the research appear both on the side of data publishers as well as re-users, and are often related and dependent on each other. Barriers can be political, organisational, legal, technical and financial, but equally with regards to awareness on both the availability of Open Data and the specific needs of users. For instance, re-users of Open Data indicate they have difficulties to find the data they are looking for. This is not necessarily because the data is not available: in most cases it is because the data is too complicated to find due to poor metadata or limited search features on data portals. Specific barriers are found in the geospatial data category.
Across Europe, both data publishers and re-users of Open Data have found ways to cope with these barriers. This study highlights a number of best practices applied throughout Europe. Portal owners are for instance organising events to drive user communities, or publishing national guidelines to further structure the publication of data. Unfortunately, solutions are not always shared across Europe, and solutions are sometimes ad-hoc, stand-alone, or only temporary. Would you like to know what is needed to develop permanent solutions to overcome the barriers? Read the full report!