Introducing EDP for COVID-19
Openly available data on COVID-19 can contribute to the global effort in fighting the virus. To play its part in combatting this pandemic, the European Data Portal (EDP) team is shifting its focus on making COVID-19 related open data discoverable.
Several datasets relating to the pandemic are already available on the EDP via the national open data portals. As of today, Monday 6 April 2020, a new "EDP for COVID-19" section is available. In this new section, a list of datasets, data initiatives, and data stories that have been curated by the EDP COVID-19 team can be found. This piece is the first of the upcoming data stories – editorial pieces that highlight relevant data resources and initiatives on the pandemic in detail. As the kick-off of EDP for COVID-19, this first data story introduces an overview of COVID-19 and the available open datasets on the EDP and beyond.
Coronavirus and COVID-19
Coronaviruses are a specific subset of a virus with a unique set of characteristics. COVID-19 is the name caused by a specific strain of the coronavirus and is the seventh known coronavirus. It was first reported in December 2019 in Wuhan City, China. Since the first diagnosed case in China, COVID-19 has rapidly spread across the world. As of 3 April 2020, there have been COVID-19 cases detected in more than 200 countries, areas, or territories worldwide.
Open data and COVID-19
Since awareness of COVID-19 began growing across the world, more health datasets have been published as open for (re-)users to utilise in creating platforms and interactive maps, for example, to support citizens in taking steps to stay healthy, like avoiding risk areas. Examples can be seen in national open data portals and the health ministries across Europe. The picture below shows the Dutch Ministry for Health, Wellbeing and Sport's (RIVM) interactive map of COVID-19 cases. The download icon in the bottom right corner also allows the user to download the image or the raw data behind it.
Image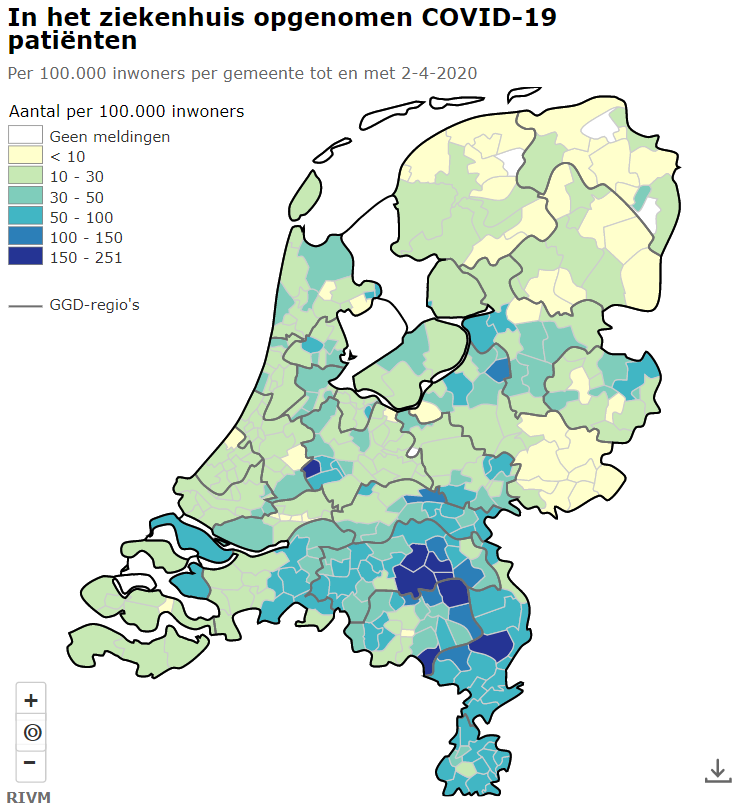 Figure 1: COVID-19 mapped in the Netherlands by RIVM
COVID-19 data across Europe
The European Data Portal (EDP) acts as a single access to point to open data that is published by national open data portals and institutions in the EU Member States and some other European countries. At the moment of writing, there are 150 datasets on EDP that directly refer to "covid" or "corona", and very likely many others are relevant to researchers to understand the current situation better, such as datasets describing health infections, epidemics or pandemics. This can be seen in the image below.
Image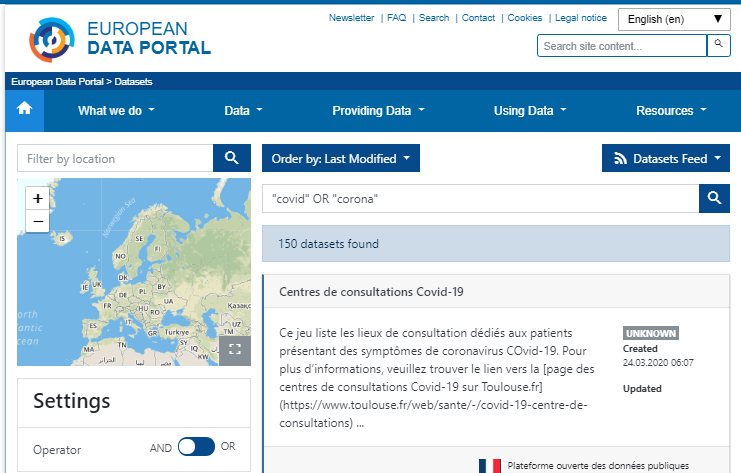 Figure 2: Open datasets on COVID-19 in Europe
Examples of these datasets are:
In addition, a very relevant example of emergency-driven open data publishing are the efforts of the Italian "Dipartimento per la Protezione Civile" (Italian Department of Civil Protection). The department has shared all of their COVID-19 data on GitHub, including national trends, provinces data, regions data, summary cards, and areas.
In the EDP for COVID-19 section, a curated list of datasets and data initiatives like the ones above will be compiled. This list will keep on growing as more data will be made available and initiatives will continue to be started. Moreover, we will be publishing data stories – editorial pieces that describe relevant data resources and initiatives in detail –to highlight the benefits of open data in this pandemic.
Share your insights with us!
Aware of open data related to COVID-19? Do you know of an upcoming data-related initiative to the pandemic? Do you know of a great open data story on COVID-19? Share them with us via mail.
For more open datasets on COVID-19, explore the European Data Portal's datasets and the European Union Open Data Portal's datasets and follow us on Twitter, Facebook or LinkedIn to stay up to date!
Final note: the EDP team takes this opportunity to invite our followers to be safe and to follow recommended safety guidelines to help flatten the curve.