Data driven journalism
Increasing impact with Open Data across borders
What is data driven journalism?
"The goal is to explain the news and tell the stories in the most attractive, accurate and simple way as possible." Jaime Serra, Data Journalist, La Vanguardia.
Data journalists are professionals with a sense for news and the ability to write compelling stories using data. Data can be a source of information for data journalists and it can be used to compare, analyse or aggregate information
How the digitisation of media led the way to data driven journalism
With the course of the digitisation of media, the gatekeeper to information was superseded. Publishing houses used to have the exclusive privilege to receive press releases and invitations for press conferences to gain and process information for their publications. Hence, they functioned as a gatekeeper to information, filtering, selecting and evaluating news. Today information is spread and shared swiftly via numerous digital channels. This leads to a flood of information available, creating the opportunity for everyone to get informed, research for another opinion, vet referenced sources or contribute to the public discourse. It became easier to retrieve information and to publish stories on digital platforms. Independent journalists, now having equal access to information and the possibility to share their work with others on digital platforms, gained more recognition and influence.
At the same time the trust in media and the objection against biased media publications increased. It became more difficult for journalists to make an impact and create awareness with their publications, especially if they do not have sufficient support, networks and financial means at their disposal. The flood of sources, processed information and publications led to an overload of impressions. Working with data can help journalists to be forceful in their argumentation and increase the impact of their publications.
Data enriched publications can be more cogent
Enriching publications with data or using data to create a compelling story is a way to increase awareness and receive recognition. Data based publications provide evidence and tangible, quantifiable insight. By making information comparable and trends predictable, data can add significant value to journalists' work. Many best practices show how data journalism can add insight, engage readers and support knowledge sharing.
Image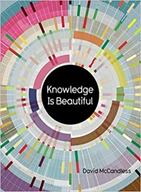 Data can open up the news-gathering-process, like on Datablog from the The Guardian for sharing data, context, and questions. Data can be used to find connections between a vast amount of documents as The Telegraph did with MPs' expenses. Adrian Holovaty launched Everyblock, a platform with an automated process of gathering and combining information from local governments, the police and Open Data portals to provide local insights, news, or the crime rate in specific neighbourhoods.
Hans Rosling attracted millions of views across the world with visualizing world poverty with Gapminder. David McCandless published the book Information is Beautiful, and Knowledge is beautiful, where he re-used data, e.g. putting public spending into context, or the pollution generated and prevented by the Icelandic volcano. The newspaper Morgenpost launched their initiative Morgenpost Interaktiv, that uses data and data visualisation to make information more tangible and attract a younger target group.
Data driven journalism is getting increased momentum
In 2011, the European Journalism Centre founded the data driven journalism initiative for training, resources and networking in data journalism. The initiative also includes the Data Journalism Handbook that as of now is translated into nine languages and downloaded as open source over 150,000 times. This year the second edition will be published. Furthermore the initiative launched the MOOC "Doing Journalism with Data: First Steps, Skills and Tools" and The School of Data Journalism, the largest data driven journalism event in Europe.
Since 2012, the data journalism awards recognise each year the most outstanding work in the field of data journalism internationally. This year's winner in the category data visualisation is Life in the camps, Reuters, UK. A publication combining video, still photography, satellite imagery, mapping and text that shows the living conditions in Rohingya refugee camps. The Data Journalism Twitter award for the student or young data journalist of the year was received by Marie-Louise Timcke from Berliner Morgenpost. She convinced the jury with her professional work and technical skills, but also with her mindset towards learning and sharing information with the community.
The future of data driven journalism in Europe
In the multinational and multicultural environment of the European Union, data driven journalism can close gaps in language and culture and increase understanding and engagement in policy making. Visualised data can make complex correlations and situations more comprehendible and more appealing without the challenge of translation. It can therefore include more people in the public discourse, for example when showing the importance or the impact of policy making on local and European level.
Journalists, working with data, support the opening of data. By proactively asking for data that could or should be open, data publishers get encouraged to publish their data. Therefore, it supports the enforcement of policies demanding opening of data and data standards. It also can facilitate data quality and continuity of updating and publishing datasets. Furthermore, by raising awareness for the benefits, other data re-users are encouraged to further leverage Open Data. Dialog between data journalists, other data re-users, data publishers and different target groups is vital to leverage more of the potential that lies in data driven journalism for Europe.