Discover what skills are required to work with Open Data
Image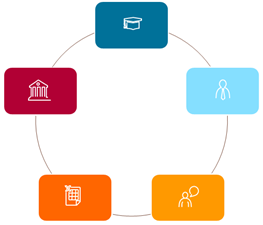 The rise in the number of Chief Data Officers emphasises the growing importance of data. But what skills are really needed to work with Open Data? What so-called e-skills? Interviews were held with people with different backgrounds to discuss whether only technical skills are required to work with Open Data and explore what other skills matter. Are companies still chasing "Open Data unicorns", people with well-developed skills in different disciplines that are very difficult to find? Do data scientists know all there is to know about everything? Are they the only ones suitable for the job?
To obtain value from data, soft and hard skills are needed
Image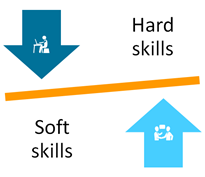 Hard skills are subject matter expertise, mathematic and statistical knowledge as well as technical skills.
Soft skills include problem solving, storytelling, collaboration, curiosity, communication and creativity.
Is there a skill gap? Are there so many job vacancies that the demand for data scientists or people that work with data is much higher than the supply of employees with these required skills? If so, what should we do about it?
Key next steps to work on the challenges ahead
Raise awareness around the existence of Open Data
Manage cultural change by emphasizing the benefits and discuss misperceptions
Make basic statistical and mathematical skills a requirement for primary education
To learn more about the perceptions, skills required and skills gap you can read the full report here:
Image