Is drone flying allowed everywhere?
The popularity of drones has recently taken a flight among citizens. It has become a hobby for many to fly them and discover the beautiful images from above. However, this development also creates concerns in a number of fields. As the air is an open space, drones can go everywhere and see whatever they want. Some governments are therefore working on legislation to specify where you are allowed to fly your drone and where not. For example, during the UEFA European Football Championship in France, the French government turned the stadiums and training locations into no-fly zones. The Dutch government has recently published a map with no-fly and limited fly zones for drones.
Image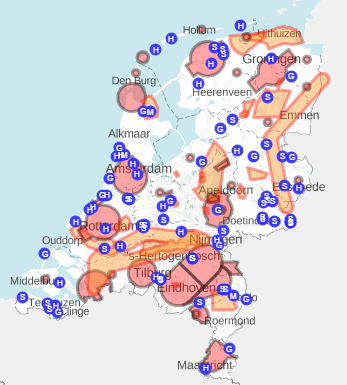 The red areas indicate where it is forbidden to fly your drone; the orange areas signal limited access for drones. The blue balls indicate four different kind of suitable fields for drones: G is a gliding area, S is a hang glider area, H is a heliport and M is a microlight field.