The European Data Portal shows you the nearest Christmas market
Open Data provides information about Christmas markets
It is that time of the year again. With the end of the year approaching fast, activities for the holiday season are already planned and everything is geared up for Christmas. Many European city centres come alive during this period with the arrival of a Christmas market, festive gatherings at the town's central squares or places and a sign the year is running to its end. Originating in Germany, Christmas markets can now be found throughout Europe. With great food, warming drinks, traditional gifts and live music Christmas markets attract many visitors, with Dortmund and Cologne for instance attracting over 3.5 million visitors.
Planning to visit one of Europe's Christmas markets? Make use of Open Data! The European Data Portal can be used to find out where the nearest Christmas market is. A query on 'Christmas market' results in 115 data sets. These data sets provide you with information on a number of things such as the name of the Christmas markets, when it takes place, its opening hours, location and sometimes even contact details, such as in Berlin. A nice visualisation of Christmas markets is provided by the Austrian city of Vienna, showing where the markets are located. The map below clearly shows that the majority of the Christmas markets are concentrated in the historic city centre of Vienna.
Image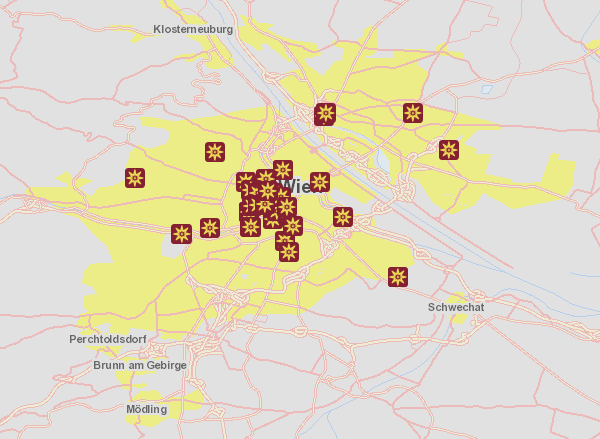 More interested in Christmas markets in other European cities? Take a look at our available data sets about Christmas markets and find out where the nearest is near you!