How to make an Open Data Portal sustainable
Today, almost all European countries now have an Open Data portal, and across the continent these portals are becoming more advanced, being used more frequently and creating more benefits for societies. Citizens have come to rely on services that have been built using data published through data portals. From bus times to weather data to crime figures, data published on Open Data portals is having a significant impact on millions of people's lives.
Yet little is known about what makes the portals that make these benefits possible sustainable; what ensures that they can respond and adapt to challenges in order to continue to allow value to be created for citizens. As Open Data moves from being a new initiative to business as usual for governments, a top priority is to ensure Open Data portals are fit for purpose and sustainable in the long term. Following European Data Portal (EDP) studies on the Economic benefits of Open Data and on Open Data Maturity in Europe, in this report the EDP explores the sustainability of Open Data Portals in European Member States. By interviewing portal owners around Europe, and further research, the report sets out the Governance (see picture below), Financing, Architecture and Operations and Metrics that make portals sustainable.
Image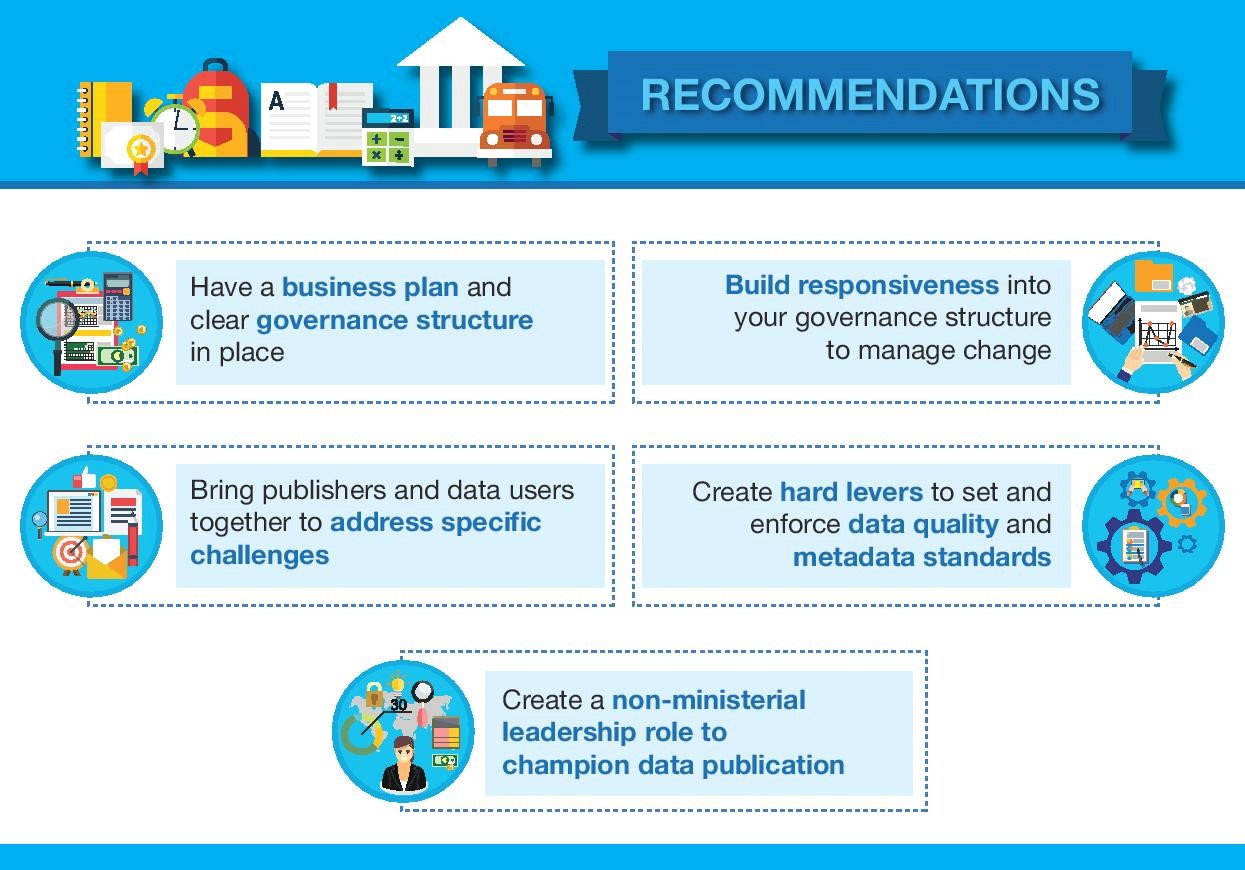 Whilst several portals interviewed had ad-hoc initiatives, policies or updates which improved sustainability within a particular area, none had a holistic approach that addressed all five areas. Sustainability in each of these areas is interdependent: continuing to work with legacy architecture systems and structures can make financing a portal unsustainable; failing to have an operational function for engaging users can prevent reuse of data and limit the political support a portal receives. Making improvements across a portal's activities depends on an ability to develop (and automate) metrics to measure progress.
The report uses case studies to shine a light on novel ideas and initiatives around Europe that have helped to create sustainability, with the aim that others can learn from them. The lessons from across Europe are summarised in 23 recommendations covering Governance, Financing, Architecture, Operations and Metrics.