Many options to discover various European cities by bike
There are many cities to visit all over Europe. What better way is there to explore these cities by bike. Transportation by bike helps protecting the environment, when otherwise a car or another motorized vehicle would be used. Riding a bike also improves personal health. Lastly, bike rentals promote asset sharing.
There are several cities among Europe sharing the location of rental bikes as Open Data. If you plan a city trip to for example Cologne, Dublin, Malaga or Santander, you can find a lot of information online about where to get yourself a bike to visit the city!
Image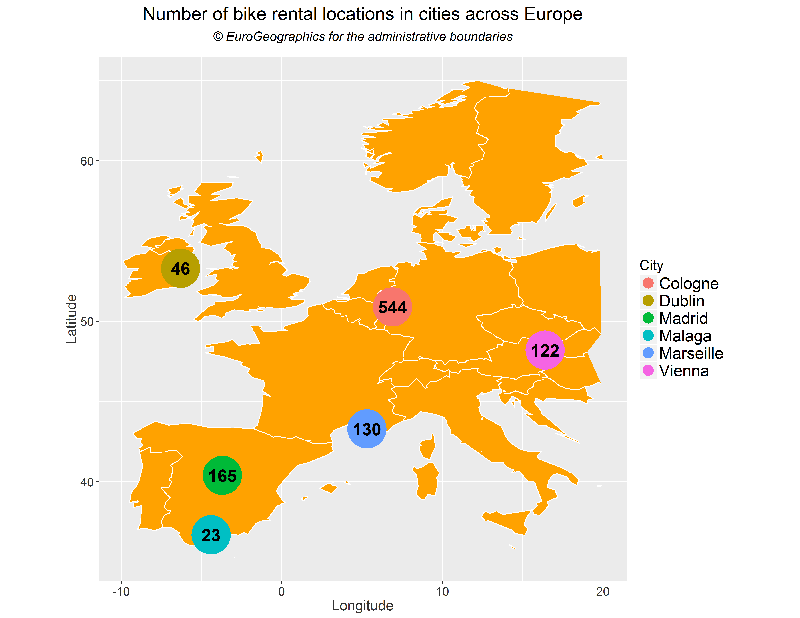 Take a look at the different data sets used: Cologne, Madrid, Malaga, Dublin, Vienna, Marseille