Navigating through the city with Open Data
The developer community in Denmark never sleeps, as shown by a new application developed for the city of Aarhus - the second largest city in Denmark.
The Århusr P-huse app is available for download for both Android and iOS smartphones and provides users with an intuitive and easy to use application for checking in real-time the availability of parking garages houses of Aarhus. It uses the dataset available on the Aarhus Open Data Portal which is also harvested by the European Data Portal, more specifically, the datasets on the parking garages in Aarhus. Being the second largest city in Denmark, Aarhus can get quite busy throughout the rush hours. This application comes to the assistance of those searching for a parking garage with available spots in Aarhus and guides the user to the chosen car park.
Image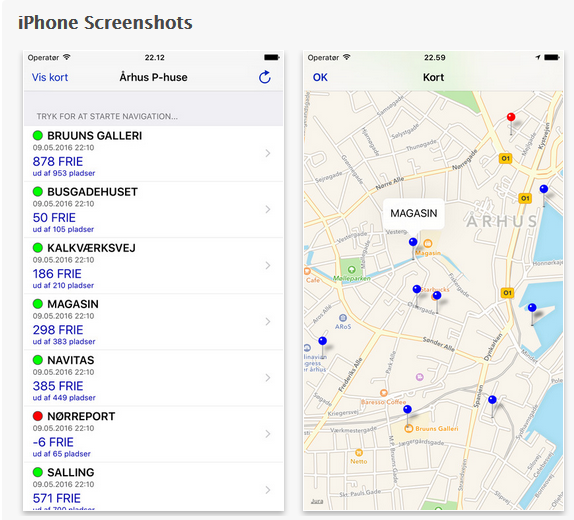 Several other cities also provide datasets on the availability of parking spots in car parks - data that the European Data portal harvests and presents under the category 'Transport', one of the most popular ones in terms of page views. Here for example, developers can find the datasets provided by various German cities such as Hamburg, Braunschweig, Cologne or Moers which for example provides real-time data from the town's car park guidance systems.
So our message to the developer community out there: follow the example of the Aarhus community and develop innovative applications for your city as well! Check out the datasets on the European Data Portal, let yourself inspired, and take your own steps towards making your city even smarter!