ODINE entrepreneurs awarded a total of €1.7m
The Open Data Incubator for Europe (ODINE) has awarded a total of €1.7m to the eighteen businesses selected for its first and second cohort.
The startups and SMEs Sickly, Thingful, Pikhaya Smart Streets, CommoPrices, InSymbio, Instats, BikeCitizens, openlaws, OpenResort S/I-as-a-Service, IBeacons Living Lab, Open Data based Fire Risk Assessment, Farm Dog, Plume Air Cloud, DataPress, OpenGazettes, Provenance, RentSquare, and Unigraph hail from Austria, Estonia, France, Greece, Netherlands, Israel, Italy, the UK and Slovakia.
The business provide solutions to pressing economic, social, and environmental issues including air pollution, access to legal information, and transparency in supply chains. They receive up to €100k of EU grant funding each after being selected in the first rounds of the programme, which supports European startups and SMEs to build sustainable businesses using Open Data.
Image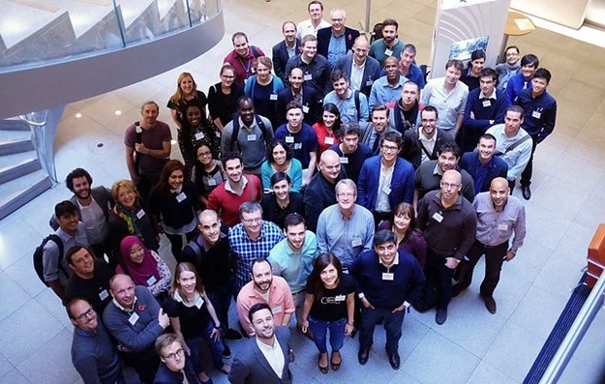 Winners of the ODINE grant at the ODI summit in London, UK (November 2015)
Between 50 and 70 Open Data-focused businesses will be welcomed to the incubator until August 2016. €3.8m of a total of more than €5.5m are still available and interested companies are invited to apply.
In addition to grant funding, the businesses will have access during their six month incubation to peer-networking, technology, datasets, mentorship, investors and media services.
For more information on ODINE, please visit http://opendataincubator.eu.
ODINE is being delivered by the Open Data Institute (ODI), the University of Southampton, Telefónica, the Guardian, Telefónica Open Future, Fraunhofer, Open Knowledge Foundation (Germany). New startups are being recruited every two months on a rolling basis, until August 2016.