Open Data Maturity report 2018
Discover the report's new benchmarking tool and Europe's level of open data maturity in 2018
Open Data Maturity report 2018
On 19 November 2018, the European Data Portal published their fourth annual report "Open Data Maturity in Europe 2018: New horizons for Open Data driven transformation". The report measures the state-of-play of open data in Europe and shares the progress European countries made with their open data activities against previous years. In addition, the 2018 report highlights how open data can be used as a strategic asset to enable successful transformation across Europe. The report provides specific recommendations on how countries can push for progress in the open data field by tackling aspects that range from governance, publication of high-quality metadata and data, to measuring and demonstrating impact.
A new benchmarking tool for national decision-makers
"Open Data Maturity in Europe 2018" introduced a new benchmarking tool for a deeper granularity in assessing open data maturity at a country level. The report captures the finer elements of the policy and portal dimensions - assessed in the 2015 to 2017 reports - and complements these with two new dimensions in 2018: impact and quality.
In terms of policy maturity, the new benchmark sets a stronger focus on the updates and scope of national open data strategies, on enabling coordination to assist with open data programmes at a local and regional level and on fostering open data reuse by both the public and private sector. In terms of portal maturity, the new benchmark focuses on portal features that will help the interaction and exchange between the supply and demand side of open data and push further the strategic and sustainable development of open data portals.
With the new dimensions - impact and quality - the benchmark aims to provide additional support for European countries to enhance their open data activities in new strategic areas. In addition, by capturing and measuring these dimensions there is tangible evidence of the impact that can be derived through open data and the benefits of increasing the quality of both metadata and data.
Europe's Open Data Maturity in 2018
The overall results across Europe show the heterogeneity in the speed of transformation and the priorities that countries have selected.
In 2018, the EU28 scored an overall maturity level of:
82% in the policy dimension - highlighting that overall European countries have reached a good maturity level in terms of their policy foundation.
63% in the portal dimension - indicating that there are still different development levels at country level, with approximately one-third of Europe's national portals having reached maturity whilst the other two-thirds are showing significant 'room for improvement'.
62% in the quality dimension - underlining that Europe is showing some, albeit it shy, progress. Here, only seven out of Europe's ten performers had results of 75% or above.
50% in the impact dimension, which are modest results and indicate that the countries are slowly starting to focus on monitoring and demonstrating impact. Only three of Europe's top performers had a maturity level of 75% or above.
This is clearly shown in Figure 1: Open Data Maturity Scores - EU28, 2018.
With an overall maturity of 65%, Europe has not yet reached its full potential. The assessment of these four dimensions shows a mixed picture with good progress on the policy dimension but modest results on dimensions such as portal, quality and impact. The latter dimension is a key aspect where immediate action is needed for countries to master their open data transformation.
Image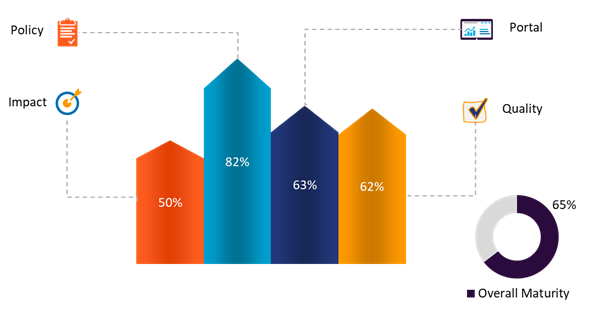 Figure 1: Open Data Maturity scores - EU28, 2018
A Europe of different speeds
European countries are maturing at different speeds. To understand the maturity level of each country, the report categorised the countries into four groups based on the results of the four dimensions: beginners, followers, fast-trackers and trend-setters.
This is reflected in Figure 2: Open Data Maturity clustering- EU28, 2018. As can be seen in Figure 2, only five European countries qualified as 'trend-setters' with scores of around 80% and above: Ireland, Spain, France, Italy and Cyprus. In general, most European countries position themselves in the middle-field, in the clusters fast-trackers and followers. The largest distribution was recorded in the cluster 'fast-tracker', with several of last year's 'trend-setters' recording drops in ranking.
Overall, the Open Data Maturity in Europe 2018 assessment strengthened the position of the countries who remained consistent in their efforts to drive digital transformation through open data, such as Ireland, Spain, France and Italy. The results confirm that these 'trend-setter' countries have already achieved an advanced level of maturity in the field.
Image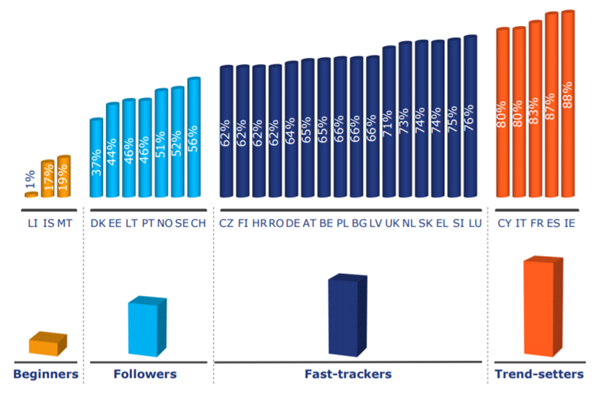 Figure 2: Open Data Maturity clustering - EU28, 2018
Recommendations
Derived from the clustering exercise and ranking, the Open Data Maturity in Europe 2018 report offers several recommendations for each of the four different clusters. These recommendations are designed as an actionable check-list for decision-makers at a national level, are aligned with the level of maturity and the characteristics of each cluster. They provide both national open data policy makers and portal owners with useful action points towards pushing for more progress in the portal, policy, quality and/or impact dimensions.
Curious about your country's performance and looking for examples on European best practices? Visit our Open Data Maturity Dashboard and read the European Data Portal's Open Data Maturity in Europe 2018 report and share your thoughts and opinions on the report, open data and data sharing via mail, Twitter, Facebook or LinkedIn.