Open.NRW Hackathon
On the 4th and 5th November 2017, North Rhine-Westphalia (NRW), one of Germany's 16 federal states, held the 3rd annual hackathon in a row. The annual #NRWHack is a successful and one of a kind platform bringing together the Open Data community and representatives of the public administration in NRW, and aims at facilitating communication and cooperation as well as awareness for Open Data. What could the participants expect? Open data enthusiasts, an open dialogue with public administration representatives and lots of Open Data - this time in particular Open Geo Data and Open Mobility Data - to explore and work with.
One step further to transparency and openness
NRW, as the only federate state in Germany, committed itself in 2014 to an Open Government strategy (Open.NRW Strategie) to implement the cornerstones of transparency, participation and cooperation. Since 2014 there have been numerous pilot projects to further familiarise public administration with the concept of openness and to foster a more collaborative working culture within the public sector. However, in order to achieve sustainable systemic change a legal basis for openness and transparency needs to be created. Furthermore, the Open Government community, and in particular the German Open Data community have been asking for more openness, more high-quality data and more importantly for less bureaucracy. With the entry into force of the Open Data Law in July 2017, the adoption of several Transparency Laws in the German Länder and Germany's participation in the Open Government Partnership since December 2016, Germany is building the solid foundation for more openness and transparency.
Image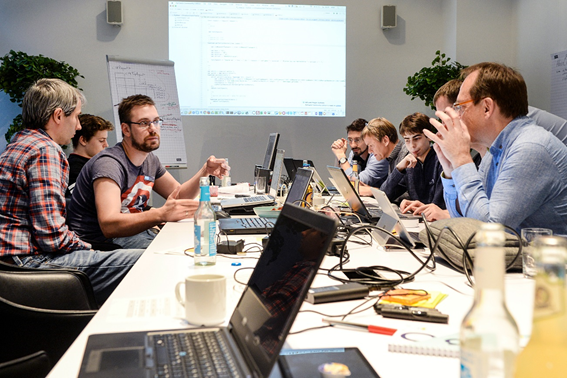 What can open data do for you? What can they do for schools and education?
The first day of the #NRWHack aimed at training those who were not accustomed to working with Open Data. Guests could attend and choose between workshops for start-ups, Open mobility Data and geodata. The second day focused on the actual coding and the subsequent presentation of the prototypes. The winner was able to go home with a prize money of 5.000€.
The winning concept focused on raising awareness about Open Data and Open Government by starting with Open Data courses in schools and universities. The team developed the prototype webgis.nrw which enables interactive lessons in schools. With the tool users are able to visualise different, interdisciplinary data, e.g. population data, election results or labour market / unemployment figures, in an easy and comprehensible way. It shows the user how Open Data can be used to understand the 'nuts and bolts' of economy, society and politics, while at the same time helping teachers and students to further develop their digital competencies.
Image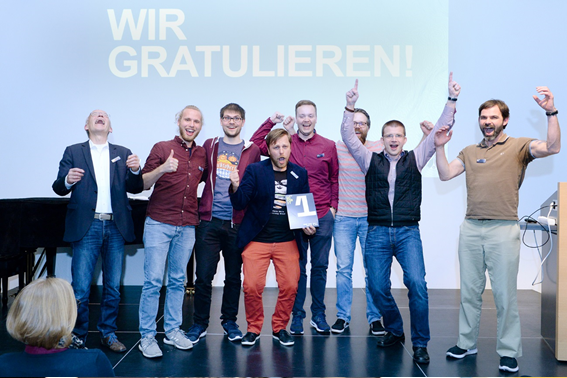 Further prototypes included a new way for train passengers to communicate with each other via a chat, or applications for Amazon's Alexa to search for the best and fastest way from A to B. All in all, fun, creativity and developing new ideas for NRW - in dialogue with different stakeholders - were the accomplishments of this year's #NRWHack.
More information about the hackathon can be found on the Open NRW Website here and here (in German).
Would you like to find out more about Open Data in NRW? Then check out the following brochure: 11 Facts about Open Data in NRW (in German).