Using Open Data for a facts-driven immigration debate
Immigration debates are often politically heated and take place in many different European countries. By using one of the following European Data Portal datasets, you will be better informed during your next conversation on the matter.
Let's take a look at for instance Eurostat data published by the British Home Office. The 2010 to 2015 data allow you to find a more sophisticated perspective on border control, asylum applications and related figures. The French Ministry of the Interior provides a similar dataset, but also showing the main countries of origin from those who applied for a residence authorisation.
Image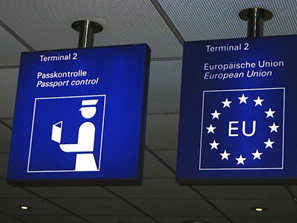 Comparing data across multiple years has been simplified by the data from the Swiss Federal Statistical Office, available of the European Data Portal here.
Looking for the latest 2017 numbers in the EU? Stop searching! The Irish Reception and Integration Agency even updates its statistics on a monthly basis.
Interested in other datasets related to international issues? Browse through other available datasets in the designated data category of the European Data Portal!