The value of open migration data and its role in Europe
(Open) data and migration in Europe
With millions of people moving across borders in search of new opportunities, stability and safety, the EU has put special efforts in developing regulation and data-driven policies that can help address the complex challenges of migration in a smart effective manner.
One of the EU's main strategies to establish more evidence-based policies is by leveraging the power of open data. By collecting and analysing open data on migratory trends, EU policymakers can gain deeper understanding of the underlying drivers of migration and the impact in the overall EU landscape. As a result, this can help to make better informed decisions.
But not only is open data on migration useful for the policymaking cycle, it can also increase the public understanding of the topic of migration (World Migration Report, 2022). Sharing data on migration can help to raise awareness of the facts related to migration, dispel myths and misconceptions and contribute to providing a realistic view.
Exploring global migration patterns: Gateways to better information
To better understand global migration patterns and make informed decisions in the response towards migration, a variety of resources can be consulted. With a plethora of tools, sharing open data related to migration, this article centers on three respective tools offering insights, statistics, and visualisations on migratory trends.  
At the time of writing, data.europa.eu offers access to several open datasets that are categorised under 'migration'. These datasets come from EU Member States' public administrations and EU bodies, such as the European Commission's Joint Research Centre.
Some examples on how to use open migration datasets are:
Discovering the world of migration: A comprehensive data visualisation by the International Organisation for Migration
The International Organisation for Migration (IOM), the United Nations agency since 1951,  presents the Migration Data Portal, an interactive world map that allows users to easily explore and understand international migration patterns. With publicly available and international comparable data from 192 countries, this portal features interactive maps displaying travel restrictions, bubble graphs illustrating the number of international migrants per country, and flux diagrams showcasing the most prevalent migration corridors. With the Migration Data Portal, users can gain valuable insights into complexities of global migration patterns.
Eurostat, as statistical office of the EU, provides wide range of statistics to support EU policies, including migration policy. It collects, compiles, and disseminates statistical information on migration and international mobility in Europe. This information is used by policymakers, researchers, and the general public to understand and analyse patterns and trends.  migration. Examples of publications by Eurostat can be found on data.europa.eu, including the main reason for migration, assumptions for net migration, and employment rate amongst migrants in EU member states. On the data.europa.eu portal, datasets on migration can be found and used in combination with sources such as Eurostat and other publishers.
Image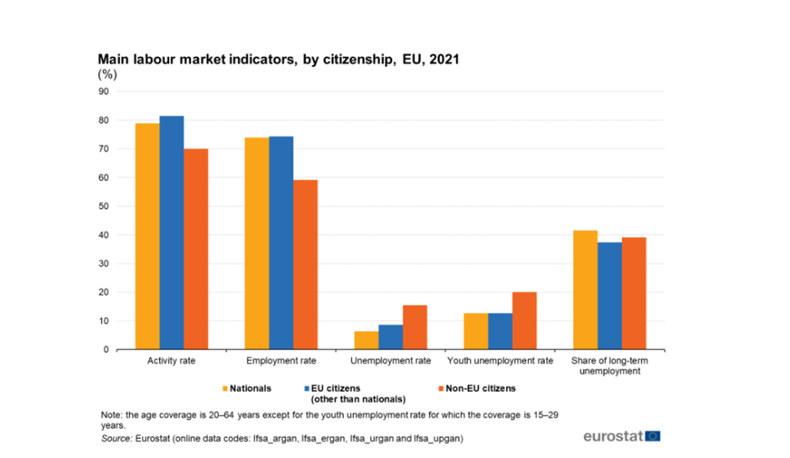 Figure 1: An example of data found on Eurostat relating to labour market indicators throughout Europe
The Knowledge Centre on Migration and Demography (KCMD) Data Portal by the Joint Research Centre
The Knowledge Centre on Migration and Demography (KCMD), created by the Joint Research Centre of the European Commission, is a powerful tool for gaining insights into the complex world of migration. The portal's centerpiece, the Atlas of Migration, is an interactive resource that provides data and indicators on a wide range of migration-related topics. It allows users to explore and understand migration trends and patterns, and the demographic characteristics of migrants. This data source can be useful for policymakers, researchers and the general public to better understand migration, giving access to a lot of information to gain deeper understanding on the global migration phenomenon.
Image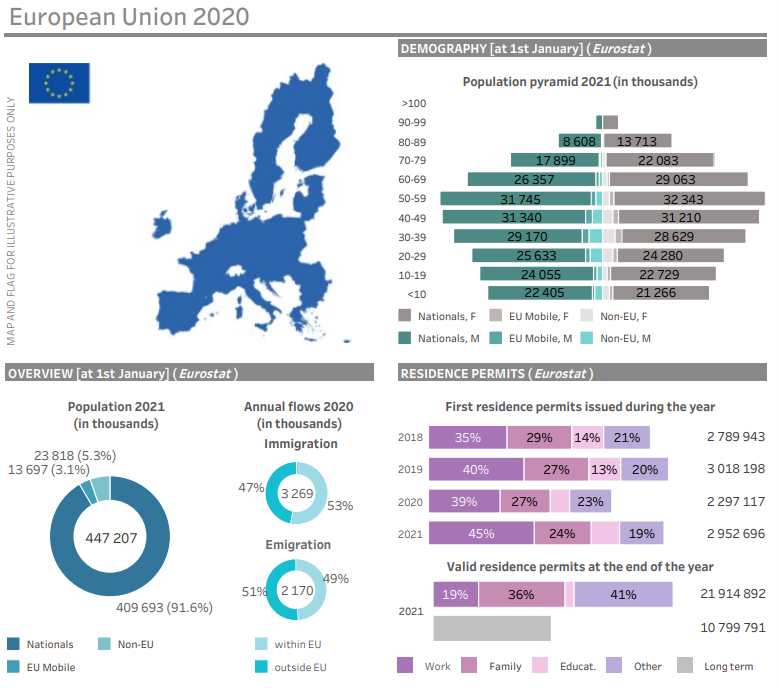 Figure 2: An overview of the Atlas of Migration and several variables that the tool assesses
Challenges of collecting data on migration
Migration is a complex and ever-evolving topic, and one that poses many challenges when it comes to data collection, presentation, and use. One of the biggest difficulties is the lack of a universal definition of migration, which makes it hard to measure migratory trends. Different countries may focus on different aspects of migration, such as migration policy or immigration statistics, which can make it difficult to compare data from one country to another.
Another challenge is the quality of the data itself. Data collection can be hindered by issues such as duplicate data, unstructured data, incomplete data, different data formats, and difficulty accessing data. This can lead to countries having varying levels of access to data, which can impact cross-collaboration between nations.
Finally, there is the issue of data privacy and confidentiality. Protecting personal data is a key objective for the EU, where personal data are protected through the General Data Protection Regulation. Elsewhere, different countries have different levels of legislation in place to govern personal data protection. This can make it difficult to share and collect data, which further complicates the process of understanding migratory trends.
Going forward: how to address these challenges?
A standardized definition of migration and a common set of data collection methodologies would help ensure data is comparable across countries, allowing reusers to make accurate and meaningful comparisons.  In terms of data quality, implementing a more efficient data collection and validation procedure would be very useful. This would result in eliminating duplication of data, standardizing data formats and ensuring that data is complete and accurate. In terms of data privacy and confidentiality, international agreements on data sharing and use could help.
In conclusion, the challenges of collecting, presenting, and using data on migration are significant, but there are solutions that can be implemented to overcome them. The key is to establish a standardized definition of migration and a common set of data collection methodologies. This will ensure that data from different countries is comparable and can be used to make accurate and meaningful comparisons. Portals like data.europa.eu can contribute to combining data assets across borders, as a basis for data-driven decisions.