What can Open Data say about trends?
Unemployment trends in Berlin and London
Berlin and London belong to the most dynamic cities in Europe. Both are capitals of two big European economies and both attract the most active, innovative people and companies. Despite these similarities the cities have a different status in their countries; London is a super-city, which is driving the whole British economy while Berlin has high political and cultural status, but does not belong to the richest cities in Germany.
Unemployment trends in Germany, UK and EU
Image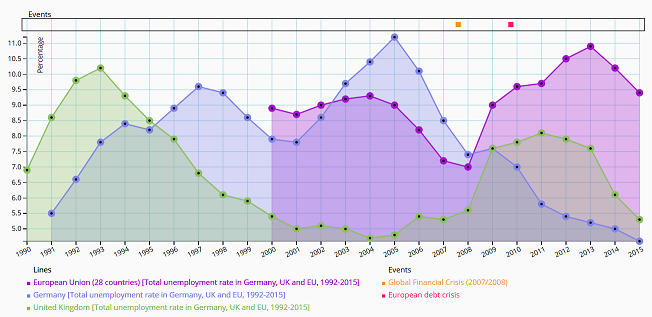 This difference between cities can also be seen when the unemployment trends for both countries and cities are compared. On the one hand the Global Financial Crisis had for example a much higher impact on the British and London labour market compared to the German labour market while for Berlin only a small negative change was present in 2009. On the other hand, a negative impact from the European debt crisis is not clearly noticeable for these countries and cities as it mostly concerns Greece, Portugal, Ireland, Spain and Cyprus.
Although the overall unemployment rate in Germany is lower than in the UK, the unemployment rate in Berlin in the past 10 years was almost twice as high as in London.
Unemployment trends in London and in Berlin, in %
Image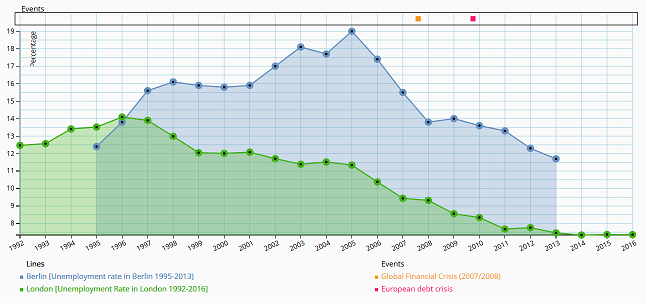 These data analyses are powered by Policy Compass where Open Data from various sources can be uploaded, visualised and analysed. Discover this Policy Compass yourself by following the link below.
Image