Where in Zürich can you play tennis, play football or go for a swim?
The 31st Modern Olympic Summer games will start in Rio de Janeiro. Until the 21st of August, more than 10,000 athletes from over 200 different countries will compete in 28 different sports. This year there are three new sports introduced: golf, sevens rugby and kite surfing. The Olympic Games show that sport fanatics can be found around the whole world. But what if you are visiting a country and you would still like to keep on doing your favourite sport, how do you know where to go? The solution for this is Open Data. There is Open Data available on all types of sport facilities, for example in Zürich.
If you are visiting Zürich for a city trip and want to go for a swim, you can find out where to go by using Open Data. On the picture below you can see the tennis courts, football fields and indoor and outdoor swimming pools in Zürich.
Image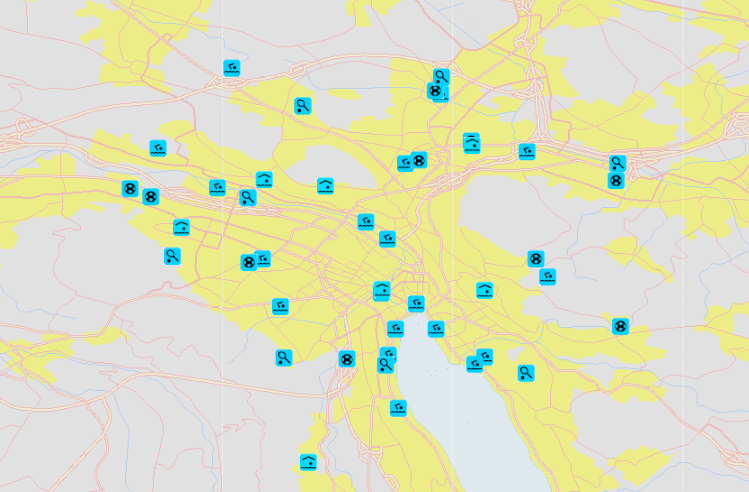 There are many more sport facilities available in Zürich. By following the link below, you can see these and many more interesting maps of Zürich.
Image