Which mountain is this?
Our world offers outstanding scenery which is worthwhile paying a visit. Unfortunately there is too much to see everything and for some locations it is almost impossible to visit them. Using Open Data, there is now a solution to see this scenery, in the form of satellite images. This offers a magical view of the beautiful places the earth has to offer.
There are many impressive locations showcased, for example The Mount Everest (Nepal), The Nile River in infrared colour (Egypt) and Mount Fuji (Japan).
Mount Versuvius, Italy
Image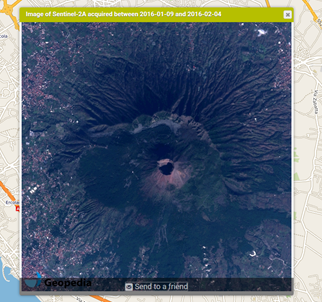 Mount Everest, Nepal
Image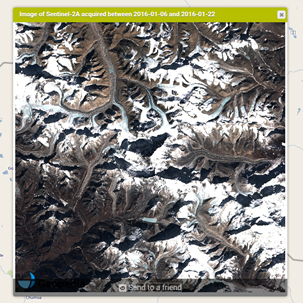 In general you can search for a location and see the satellite image. The application offers you to make a postcard from the satellite image and send it to your friends.