Who in Europe produces the most wine and cheese?
Wine and cheese are popular when enjoying a sunny terrace. France, with its famous grape varieties Cabernet Sauvignon, Merlot, Chardonnay and Syrah, is the country with the largest wine production in 2015. Spain was the second largest producer. Note that the numbers of Italy were not available.
France was also the largest cheese producer, however the latest data contains the cheese production from 2014. Several different cheese categories belong to the denomination "cheese". They differ mainly from their moisture content. The data presented below relate to all cheese.
Image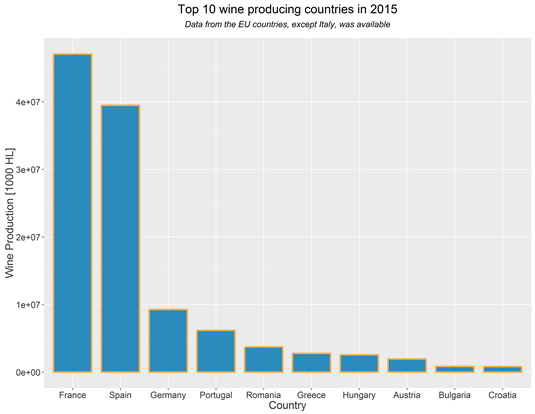 Discover all countries' wine production!
Image