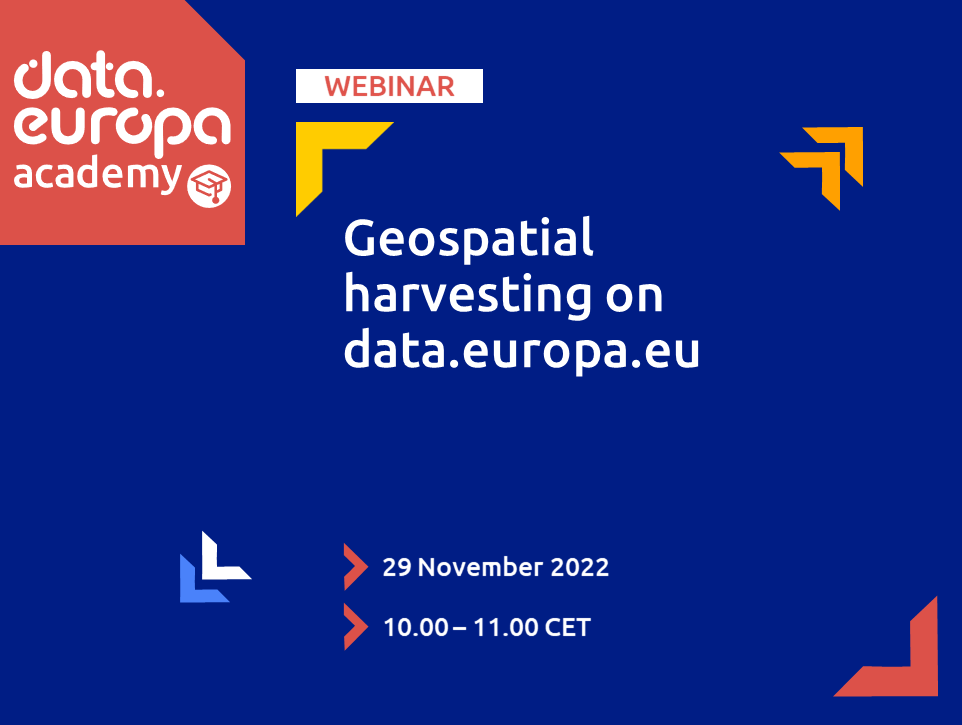 Description
Geospatial data includes properties or conditions that are linked to a position on earth. Looking at the geospatial context – the ´where` of a phenomenon – will often uncover interesting correlations or revelations. 
One important feature of data.europa.eu is to facilitate the discovery and access to open geospatial data sources. This is done by a process called ´geo-harvesting` of metadata from international, national, regional, or thematic geo-catalogues. Data.europa.eu harvests such metadata from other open data portals and geoportals in Europe providing a single point of access to over 1 million datasets. 
Webinar
This webinar will introduce the geospatial data that can be found on data.europa.eu and explain the geo-harvesting process. The speakers will closely examine one geospatial dataset on data.europa.eu and explore the journey of its metadata from the originating geo-catalogue to the portal. 
Topics to be covered: 
What kind of geospatial data is available via data.europa.eu? 

Where does the geospatial data found on data.europa.eu come from? 
What does metadata for geospatial data or services cover? 

How does the geo-harvesting process work? 
To participate, please register via this link.