Take part in #EUDatathon 2022!


We are happy to announce that we just launched the 6th edition of the EU Datathon, the annual EU open data competition. It is your chance to combine creativity and skills with open data, and win up to €25.000!
How can you participate?
It's simple! Propose an idea for an application that links and uses open datasets to address one of the four challenges:
Challenge 1: 'The European Green Deal'
Challenge 2: 'Transparency in public procurement'
Challenge 3: 'EU public procurement opportunities for young people'
Challenge 4: 'A Europe fit for the digital age'
The key condition for a successful submission is that at least one of the datasets used to develop your application comes from the thousands of data sets made available on data.europa.eu. If you opt for challenges 2 or 3, make sure to use at least one dataset published by the EU Tenders Electronic Daily (TED).
Submit your idea by 31 March. For detailed information, see the rules of the competition.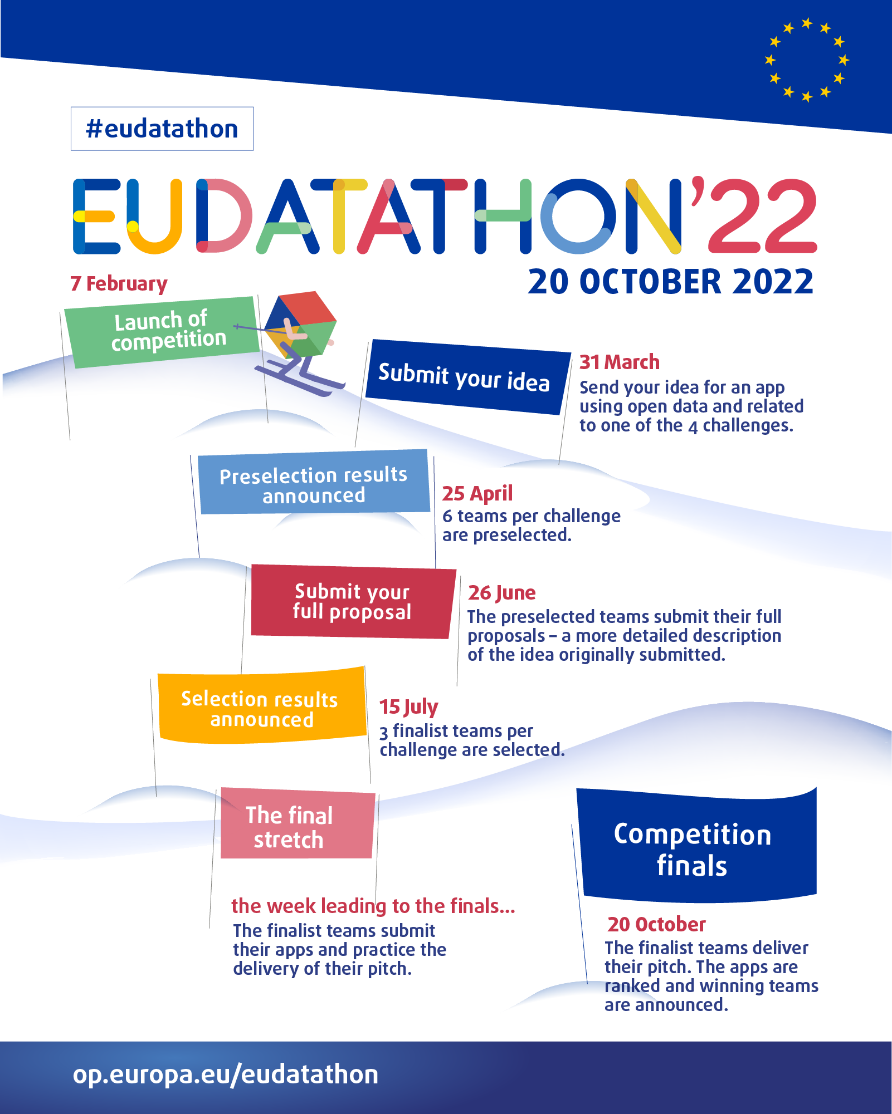 Want to know more?
Check the event website and join the upcoming EU Datathon webinars. To stay updated, follow us on Twitter, Facebook and LinkedIn with the hashtag #EUDatathon.
Good luck!